Let's Work Together
We believe it's possible to have it all in your career: to grow and advance while doing what you love. To be a part of something inclusive and innovative, and make an impact at the world while at work. The proof is in our people and their stories are about so much more than a job.
Let's Work Together
We believe it's possible to have it all in your career: to grow and advance while doing what you love. To be a part of something inclusive and innovative, and make an impact at the world while at work. The proof is in our people and their stories are about so much more than a job.
Let's Work Together
We believe it's possible to have it all in your career: to grow and advance while doing what you love. To be a part of something inclusive and innovative, and make an impact at the world while at work. The proof is in our people and their stories are about so much more than a job.
Join your #DreamTeam at Fossil Group
Rock the Guest Experience
Do you wake up ready to conquer the day? When someone says "I'm not sure," do you say "Let me show you?" If you're ready to join a purpose-driven company and rock the guest experience, we got you covered with a role in retail.
Explore Retail Roles
Make Things Tick
Our people come first and we value diversity. We look for people who are authentic, have a great sense of humor, love to dream big and ask "What If?". If that's you, we got you covered with a role in marketing, product design, digital strategy, finance, HR and more.
Explore Corporate and D.C. Roles
"We are not your regular kind of company,"
…and what we can achieve together will be equally extraordinary."
— Kosta Kartsotis
Chairman of the Board and Chief Executive Officer
Watch Now:
Who We Are
For over 30 years, we've been inspired to create one-of-a-kind accessories. What started as a humble watchmaking business is now a diverse portfolio of world-class brands creating watches, handbags, jewelry and small leather goods and more, like nobody else.
Why Fossil Group?
…Why not? When you work at Fossil Group, you join a global family that is known for its:
A Greater Together Spirit
We embrace purpose and take every opportunity to work together to make the world a little better. We're committed to fostering a culture of inclusivity and collaboration, where all employees are encouraged to come as themselves and freely share their one-of-a-kind skills, experiences and perspectives to make Fossil Group stronger. It's just one of the many reasons we're proud to be named a Best Place to Work for LGBTQ+ by the Corporate Equality Index!
World-class Capability
In 1984 we set out to be a different kind of company. From our humble beginnings we've transformed into a global powerhouse that connects people with what matters most: time. Time to think differently. Time to see the good in every detail. Time to express individuality. Time to create success and make the world greater, together.
Unmatched Culture
We are Fossil Group because of our core values – Authenticity, Grit, Curiosity, Humor, and Impact – but, more so, because of the people who keep them.
---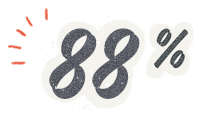 EIGHTY-EIGHT PERCENT OF EMPLOYEES SAID THEY FEEL ACCEPTED BY THEIR CO-WORKERS
EIGHTY-FOUR PERCENT OF EMPLOYEES SAID THEY UNDERSTAND HOW THEIR WORK CONTRIBUTES TO FOSSIL GROUP'S SUCCESS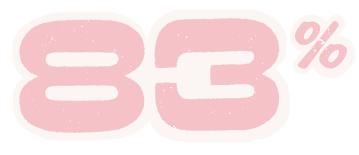 Eighty-Three percent of employees love the people they work with
---
Employee Discount Program

As a new hire your first watch is on us. Also, receive discounts on the purchase of products.

Financial Security

Eligible employees can invest in the future by enrolling in a traditional pre-tax 401(k) retirement plan, Roth after-tax 401(k), Flexible Spending Account and Legal and Identity Theft Protection.

Health Coverage

Fossil offers a choice of medical, dental and vision plans that work best for you and your family, as well as Disability Programs, Life Insurance and Accidental Death & Dismemberment, and Critical Illness benefits.
Paid Time Off and Flexible Schedules

At Fossil Group, we want you to love what you do and do what you love. A big part of that is a work-life balance that provides flexibility. At Corporate, we offer both hybrid and remote work schedules (depending on role) alongside regular Connection Days, Focus Fridays, and a seasonal "Summer Fridays" program.

Parental Perks

Eligible employees can take an extended paid leave of absence to bond with their new child. Fossil also provides support through Milk Shipping, Phased Back to Work Program, Parental Buddy Program and Fossil Village Employee Resource Group.

Wellness

Take care of your mental, emotional and physical wellness – at no additional cost to you or your family – through our Employee Assistance Program (EAP) and the variety of benefits we offer.
* Benefits eligibility and options may vary based on role and number or hours worked.
Celebrating Wins
Recognition is a key part of our culture, so we'll never miss a chance for a (hallway) high five. That's why we offer an online peer-to-peer recognition hub, celebrate every anniversary and ensure our leaders have what they need to reward great work.
Hybrid Work Approach
To evolve the way we work and collaborate, we offer a variety of work location approaches depending on role: full time remote, part time remote, or our standard, hybrid weekly schedule that currently features both time in the office and time at home.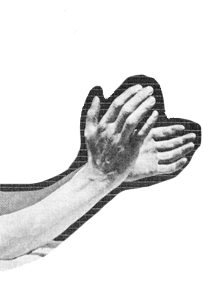 Development and Advancement Opportunities
We support team members owning their career and believe learning never stops. Employees have the opportunity to earn a degree with tuition reimbursement, pursue a professional certification and participate in our rewarding in-store development programs to grow and advance.
Making Time
With dedicated performance days—Scorecard Day, Mid-Year Day, Performance Review Day and Focus Fridays—we allow time for employees to focus on their career development and personal growth.
---
Growing Careers
From our extensive retail development programs (focused on customers, products, sales, operations and leadership) to corporate career development, it's important to us that you have every opportunity to show up and grow, here.
Tuition Reimbursement
To promote continued education, we offer tuition reimbursement for part and full-time Fossil employees after one year of employment.
---
Employee Resource Groups (ERGs)
Our employee resource groups elevate employee voices, provide networking opportunities, foster a diverse and inclusive workplace and contribute to career and personal development.
---
Make Time for Good Tour
Our bi-annual Make Time For Good Tour rallys our global employee base to share their time and talent with causes and charitable organizations of their choice.
---
Volunteer Time Off
In addition to PTO, we offer VTO to encourage employees to step away from their busy work day and volunteer in their community.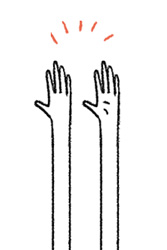 Engagement Opportunities
Whether near or far from the office, we love a good occasion to take a break from the ordinary together. From seasonal festivities to Halloween (when we get kind of crazy around here), we offer numerous ways for employees to connect, engage, and learn on and off campus.
---
Our Campus
We offer open, collaborative work environments where employees can easily network, brainstorm and build relationships on campus. Many of our global offices serve as our hub to connect, and include community areas and onsite dining options (and some have added features like a gym and a Starbucks).
Your Voice
From our Open Door policy, to frequent employee surveys…we always want to hear from you. In fact, Fossil Group is a two-time Quantum Workplace Employee Voice Award winner, which recognizes our continued commitment to prioritizing our people by making them feel valued, heard, and connected.
---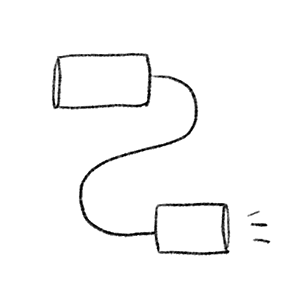 A Focus on You and Your Family
Fossil Group is proud to be named a "Best Place for Working Parents" and a "Texas Mother-Friendly Worksite" in the U.S. As part of our commitment, we offer enhanced parental leave benefits, great health benefits and policies, work-life balance flexibility and community support through our Parents, Allies, and Caregivers employee resource group (PACT ERG) and Fossil Village.
---
Promoting Wellness
We have been awarded Cigna's Healthy Workforce Designation (five years running), launch health and fitness campaigns throughout the year, and offer blood drives, mobile mammograms, B12 and flu shots to promote employee health whether it be physical or mental.
Shine
Our "Shine" program provides employees with a holistic solution that helps them to thrive physically, mentally, socially, emotionally, and financially by focusing on long-term, sustainable well-being.
---
Time That Matters
Extended paid time off, extended volunteer time off, sabbaticals and Summer Fridays are a few of the ways we provide flexible work life balance.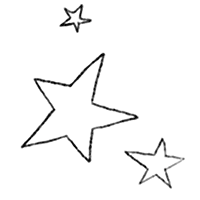 Every effort has been made to communicate this benefit information accurately. If there is any discrepancy between the information set forth above and the legal plan and trust documents, the terms of the legal plan and trust documents always govern. We reserve the right to amend or terminate any benefit Plan referred to herein in accordance with its terms.
All Together Now
We believe that our diversity makes us…us. That belief is the reason we continue to advance our work around Diversity, Equity & Inclusion and partner with external organizations to move us all closer and closer to making greater impact, globally.
Internships
Our interns help shape the future of Fossil Group
They're the innovators-to-be and the passionate newcomers who inspire us to push limits.