Fossil Group aspires to be a leader in women's empowerment. On International Day of the Girl, we celebrated with some extraordinary young women—entrepreneurs, activists, visionaries—at our offices in Hong Kong, Basel and Richardson. It was clear to everyone hearing their stories of resilience and optimism that our future is infinitely brighter when young people are given a platform to shine and opportunities to thrive. Here are some of the young women we are proud to spotlight:
---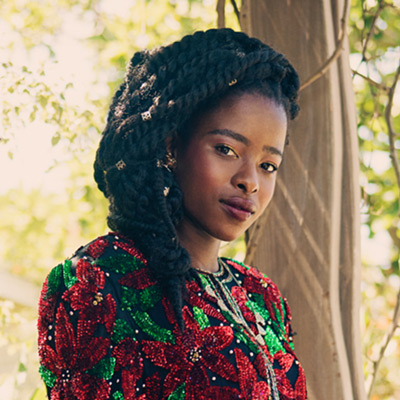 Richardson
In Richardson, Fossil Group welcomed Amanda Gorman, the first-ever Youth Poet Laureate of the United States. Gorman—a published author, Harvard student and founder of literacy and creative writing platform, One Pen One Page—captivated employees and community members with stories of her formative experiences. Her message to all young people listening: use your voice to inspire change.
---
"Women across the world are empowered to lead exactly as themselves. That in itself is a demonstration of courage."Amanda Gorman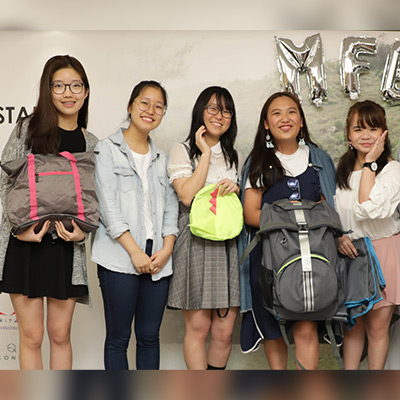 Hong Kong
In Hong Kong, four young women—Abby Ma, Audrey Chau, Louisa Chan, and Mandy Fong (with fifth member Inez Tang, they are collectively known as MFB 5.0)—recounted their journey to entrepreneurship. As students, the team created a multi-purpose family backpack for The Mills 2017 Summer Programme, a competition run by "techstyle" startup incubator, The Mills Fabrica. And they won! Barely skipping a beat, they launched their product on the crowdfunding platform Kickstarter and exceeded their goal in 20 days.
"Follow your dream and give it a try. If you never try, you never know what's going to happen. Naturally, we experience some challenges, but we all overcome them with passion."
Mandy Fong
Basel
In Basel, our changing climate took center stage with two up-and-coming activists and scholars, Michelle Claus and Anaïs Matthey-Junod. Both women delivered impassioned calls for young people to take the lead in building a more sustainable world. They offered insight on how their passion for the planet is shaping not just their future career goals but the future of the planet.
"By inviting young female activists, like Fossil did today, they are taking a crucial step in female youth empowerment. We need women to be represented in companies, in government, and in our societies all around the world." Michelle Claus