Fossil Group is proud to partner with the pioneering social enterprise Binc in support of their mission of inclusivity. On behalf of the more than one billion people in the world living with a disability, Binc's groundbreaking #valuable campaign aims to spark a new age of inclusion that positions disability on the global business agenda.
---
A Champion for Change
Binc's mission is one particularly close to founder Caroline Casey's heart. Born with a rare condition called ocular albinism, the Ireland native is legally blind, unable to see clearly beyond a range of a few inches. Caroline succeeded in spite of her obstacles, climbing the ranks of the highly competitive management-consulting industry. Yet others living with disabilities are more likely to experience lower educational achievement, reduced economic participation, and higher rates of poverty.
Determined to rewrite this narrative, Caroline left her consulting career in 2001 and has worked ever since as a champion for change. She founded Binc in 2015, intent on harnessing the power of business to inspire social transformation. Her mission with #valuable: To get 500 companies to commit to putting the issue of inclusivity on their business agenda by the end of 2018 and in turn, spark a worldwide revolution of inclusion.
---
Journey To Impact
To raise awareness for her cause, on September 4, Caroline will embark on a one-month, 1,000-kilometer trek through South America on horseback. The conclusion of her journey in Bogota, Colombia, will coincide with the One Young World summit, a gathering of 1,300 of the world's most forward-thinking young leaders taking place October 4–6. Caroline will take to the stage to challenge this next generation of leaders to heed her call for "dangerous dreamers" who will "stretch the boundaries of possible."
Fossil is proud to support Caroline's trek, helping her spread her message of inclusivity across the globe.
---
"Fossil has already proven its social muscle through its pioneering work to narrow the global opportunity gap—it is a fantastic example of how business really can be a force for good in society," Caroline said.

"Fossil has been the first business to speak out and support #valuable. Without them, this crucial campaign would not be possible."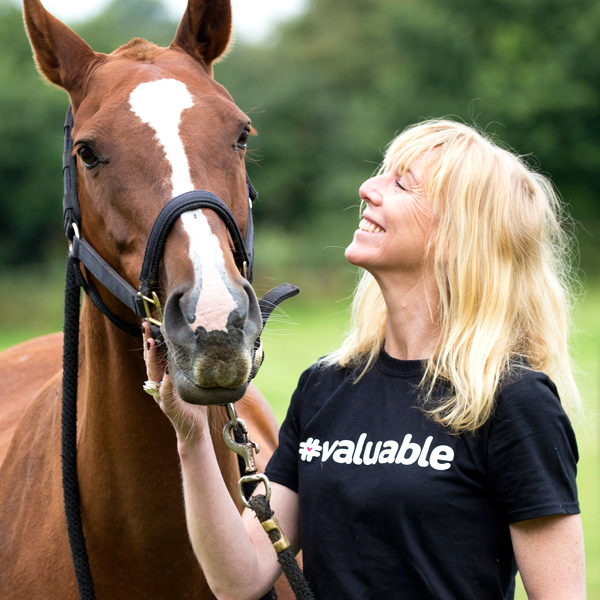 To Bogota and Beyond
This is just the start of Caroline's journey—to Bogota and beyond. We'll be tracking her trek and recapping the One Young World summit on our social channels, so be sure to follow us for all the latest updates. And to read more about the #valuable campaign, visit www.valuable500.com
---