At CES, Skagen introduced its most feature-packed touchscreen smartwatch yet, the Falster 3, along with the announcement of a new partnership with Norwegian DJ, songwriter and superproducer Kygo.
Falster 3 continues the modern design approach that made its predecessor, Falster 2, an award winner. The latest Falster takes an evolutionary leap with proprietary battery-saving modes, double the storage, 1GB of RAM and new speaker functionality. The speaker allows users, both Android® and iPhone®, to make and receive phone calls directly from their Bluetooth-enabled watch. The evolution even extends to the watch strap. Falster 3 is the only smartwatch on the market with a silicone-mesh strap, an exciting variation of the brand's signature material.
Four styles of Falster 3 debuted at CES, including a limited-edition model designed in partnership with the X by KYGO brand. Available now, the collaboration embodies Skagen and Kygo's mutual love of modern design and technology that elevates the user experience. It has all of Falster 3's powerful functions plus distinctive detailing and an exclusive X by KYGO digital dial.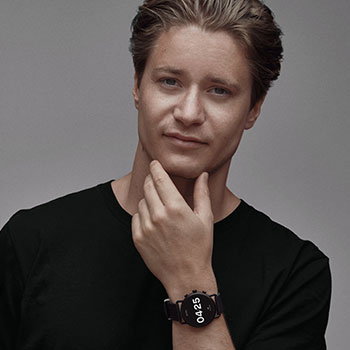 "The Falster 3 represents everything SKAGEN stands for: beautiful, design-focused products that are functional for the way people live. We are equally thrilled about our partnership with X by KYGO, and the ability to bring audibles and wearables together- which we feel are the two biggest disruptors in the tech industry today.
"These are two Scandanavian brands with world class products and incredible attention to detail that are designed to enhance your life. An appreciation of simplicity and a thoughtful approach to how your time is spent are key elements in the Danish way of life—and we are excited to capture both through our smartwatches and our partnership with X by KYGO."
Hacker Plotkin, VP of SKAGEN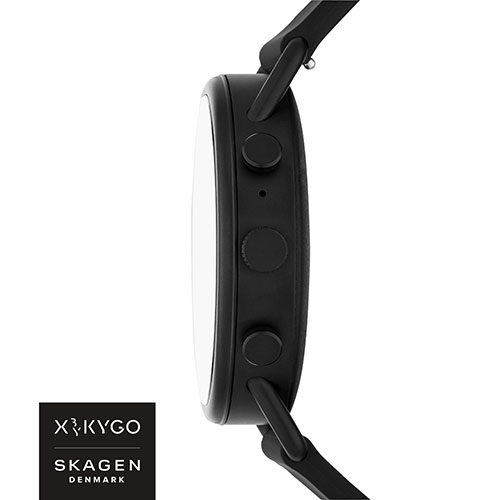 Press Highlights
See what people are saying about the Falster 3: