In case you haven't heard, Greater Together is Fossil Group's testament to how much better we are when we work together.
That couldn't ring more true as we celebrate strength, authenticity and inclusivity during PRIDE month. Again this year, we're turning celebration into action by making time for good – creating a meaningful impact on our world today, in the way only we can, to ultimately set the stage for a better tomorrow.
Throughout the month of June, Fossil Group's PRIDE will proudly shine through the lens of community partnerships, inspirational product design, nationwide experiential engagement events and, as always, our core values that celebrate all employees for being their own unique selves.
Fossil Brand has partnered with the Hetrick-Martin Institute (HMI), the nation's largest LGBTQ youth services organization, to create and launch a limited-edition watch case for Pride 2019. One hundred percent of proceeds from the timepiece will benefit the work of HMI, who believes all young people, regardless of sexual orientation or identity, deserve a safe and supportive environment in which to achieve their full potential.
---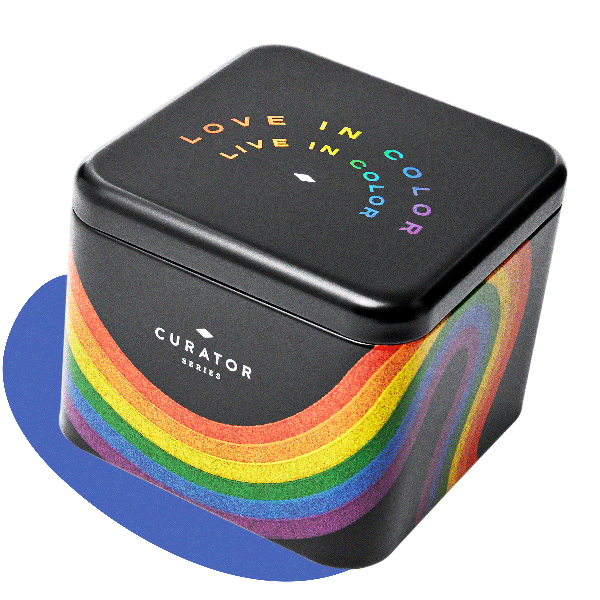 If you happen to be based in the Americas, Fossil Brand will hit the streets of New York and Dallas with their airstream (her name is Betty, if you don't mind…). First at the HMI Block Party on June 1, followed by the Dallas Arts District Block Party on June 21. If you haven't had time to get your Fossil PRIDE watch by then, have no fear, they'll be selling the watch cases on Betty along with the rainbow field strap and a rainbow assortment of silicone straps.
Make Time For Good….and long live PRIDE!
---