Here at Fossil Group, when one of our employees feels passionate about a way to make our world better, we're all in. Helping the world thrive means helping our people thrive, too. That's how a whole region of stores came together to make a difference—all supporting one driven leader with a simple idea.
---
Ready, Set, Collect!
Over the last few months, Fossil and Watch Station outlet stores throughout our Central region worked together to better our world. They simply recognized the obvious: that collecting an item a great deal of people touch daily (and doing so across the country) had the potential to really make a difference.
In an effort to reduce the earth's carbon footprint and repurpose what would have been trash, teams set out to gather as many plastic water bottles as they could.
With a team captain leading the way in each district, they got strategic and got going, finding unique ways to make maximum impact. Stores put up posters, sent emails, involved schools and other organizations in the community and really just, went for it.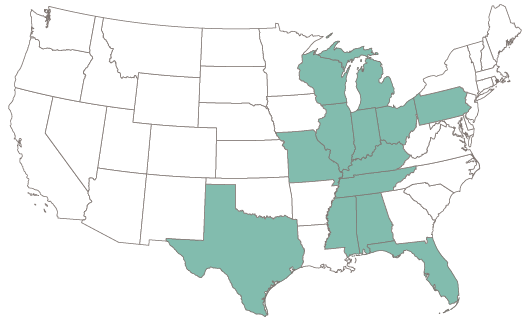 About REPREVE®

Our outlet teams had a special insight on just what a recycled water bottle can do, making the mission that much more meaningful. As part of a pilot program, each store carries outlet-exclusive product from a special organization called REPREVE®.
REPREVE® turns recycled plastic bottles into durable fiber to create useful, everyday products. We partnered with them to create an eco-friendly tote in our favorite seasonal prints—offering customers a product they can be proud of for even more than its great design. Having that product as motivation, the stores felt the impact of every bottle.
---
What Happened
From Chicago through Texas and Florida, all 55 stores in our Central region participated. And it paid off.
In just a few short months, around 80,000 bottles were collected (for perspective, that would be enough to create close to 9,000 REPREVE® bags). One store alone—our Watch Station Outlet at Orlando Premium—collected almost half of the total amount.
Brian Sloan, Regional Outlet Manager (and bottles-on-his-car-floor guy), says, "Ideas are embraced and encouraged among divisions, departments and individuals to make an impact for Fossil (and the world)." Really though, is there any other way?
Thanks, outlet teams, for helping our world thrive. See the Sustainability section on our site to learn more about our sustainability journey. To discover how Fossil Group supports our employees taking action in their own communities, visit our Community Impact page.