Wim Schalken is making a difference "literally one medal at a time" as he puts it. This creative IT director is referring to Hiker Medals, a project he started in 2016 after hiking the 211 mile-long John Muir Trail. What was initially a personal passion has now grown into something greater that's helping others across the globe.
---
What do you do when you make time for good?
I care deeply about being able to visit remote places that are away from the crowds and for the most part, untouched by civilization. I got to experience this when I hiked the John Muir Trail in 2016 and was blown away by the beauty of this pristine wilderness. Because of the impact this experience had on me, I was looking for a unique keepsake to commemorate the accomplishment. When I couldn't find anything already out there, I decided to design and create something myself.
Enter Hiker Medals. When word spread, I found that other hikers were looking for similar memorabilia—and as a result there is now a series of medals I sell to customers all over the world. Each medal has a dedicated organization that benefits from the sale of that medal. These are non-profits that maintain trails, educate hikers about safety or perform search and rescue operations.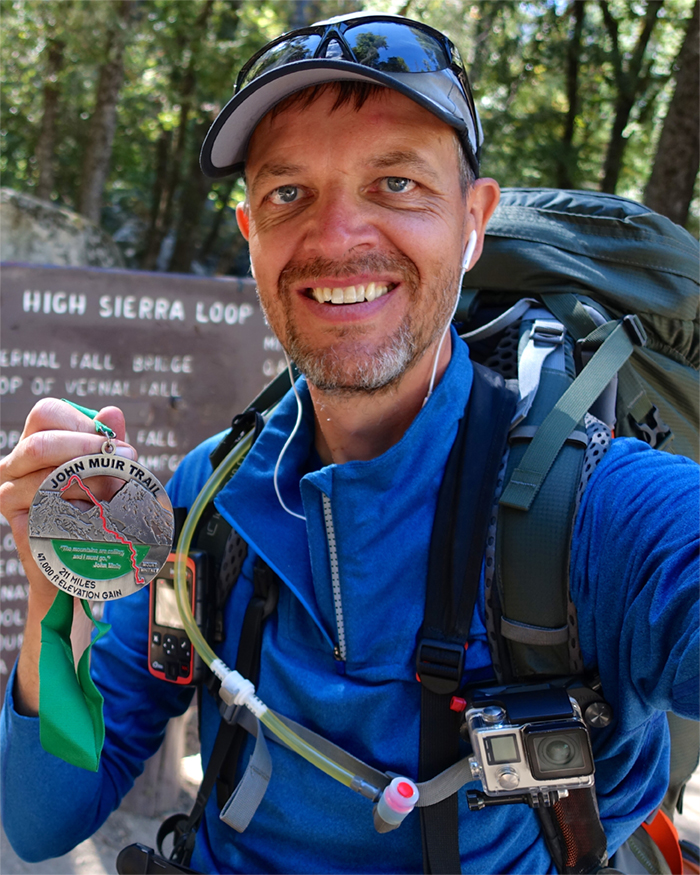 Share a favorite success you've had with this project.
Aside from allowing me to make donations to non-profit organizations, the medals themselves often represent an important accomplishment in the recipient's life. One example was a gentleman who bought the John Muir Trail medal for his dying mother who had hiked the John Muir Trail solo in the '60s.
---
How did you most recently Make Time For Good?
Last weekend I worked on a medal for Mount Whitney—at 14,508 ft, it is the highest summit in the contiguous United States. What's exciting about this medal is that the beneficiary will be the Inyo County Search and Rescue organization. These volunteers risk their lives several times every season to save hikers on the mountain.
---
What makes Fossil Group's culture unique?
At work I get inspired by the creativity that is present in our offices. Whatever I produce doesn't even come close to the uniqueness of the designs and ideas that I am surrounded with at work.
---
Fossil Group gives its employees volunteer time off as well as matches dollars to support multiple causes. How did we specifically support you in making time for good?
Doing good is part of Fossil's DNA. In my case specifically, it was the extended time off I could take to hike the John Muir Trail, which led to the creation of Hiker Medals as well as matching funds to causes supporting the preservation of trails.
---
How can others get involved in your efforts?
Start hiking, be prepared and make sure to leave no trace. If you get the opportunity, volunteer for or donate to an organization that is responsible for trail maintenance. If you enjoy being outdoors, also consider getting Wilderness First Aid certified, so you can help yourself or others in case of an emergency.
---
---
Hiker Medals

By the Numbers
1,400
medals were sold to customers all over the world by the end of 2017
14
Hiker Medal designs to-date (and it continues to grow)
$2,500
of Hiker Medal sales has been donated to charities in the past year
$1,714.90
The amount matched by Fossil Group's Employee Matching Donation program to various trail associations, foundations and conservancies