When Diesel hit the fashion scene in 1978, its innovative design and creative style tore down traditional retail norms. Renzo Rosso created a brand that spoke to international audiences and, in the early 2000's, dominated a product category expansion to include sunglasses, jewelry and watches. Fast forward to 2019 and the world renowned brand continues to break the mold – quite literally – with the launch of Mega Chief Concrete.
"I think most people would be surprised to hear that this design innovation has been years in the making," said Phillip Riedel, Fossil Group's Associate Creative Director for Diesel. "What really makes this one special was the journey that ultimately led us to the final product."

Want some behind-the-scenes intel? Here's how the Mega Chief Concrete watch went from a cool (yet complex) concept, to an exclusive watch drop with Hypebeast.
---
It began on the streets of London
In June 2018, Riedel packed his bags and took off for London alongside Andrea Rosso – Diesel's Creative Director and son of its Founder – and his design team to kick off their annual Designer Alignment trip. It was there that the hustle and bustle of London's urban life ultimately inspired the concept of bringing the "concrete jungle" to the wrist. Note to all wearers: take a peek at the caseback for a secret inscription that further brings this idea to life.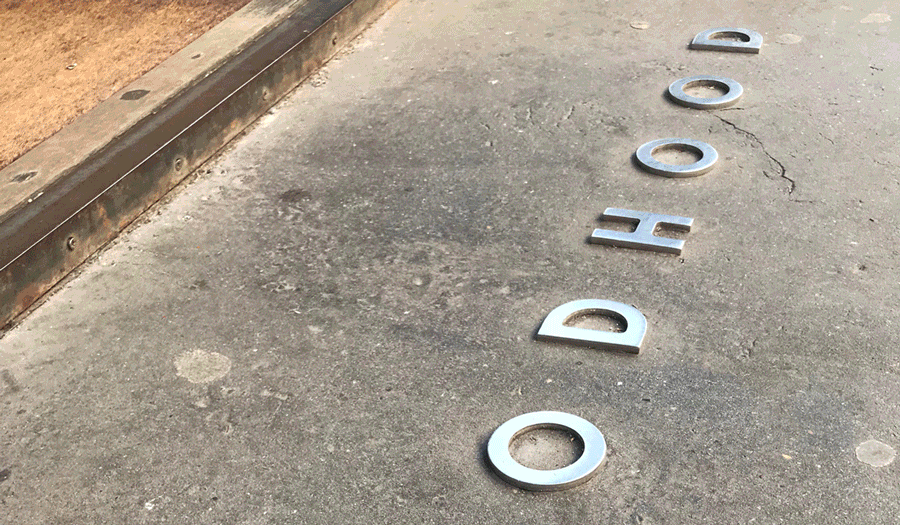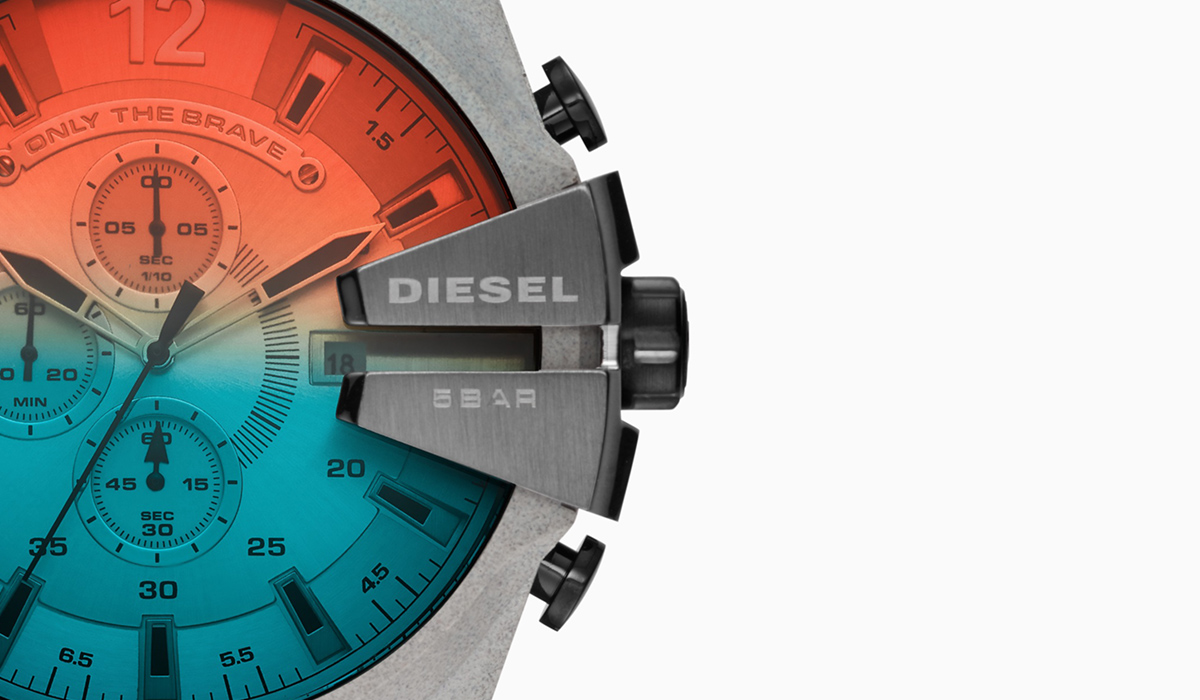 Paying Nod to the 90's
Do the bright, bold colors of this year's Diesel watches feel familiar? Nostalgic, even? There's a reason. All were designed through the lens of the 90's decade. A time when urban cities were a playground for the youth and colors like hot pink, yellow, orange and green were as common as an oversized sweatshirt. This theme shines through in Mega Chief Concrete's colorful ombre treatment.
The "mad scientist" Effect
Just as Renzo Rosso recreated the way in which designers worked with denim 40 years ago, his modern-day brand continues to raise the bar of innovation as it brings concrete to fashion. Alongside Diesel's creative design team, Riedel has been working tirelessly behind the scenes to formulate the perfect concrete mixture that would ultimately bring to life the brand's most exciting product yet.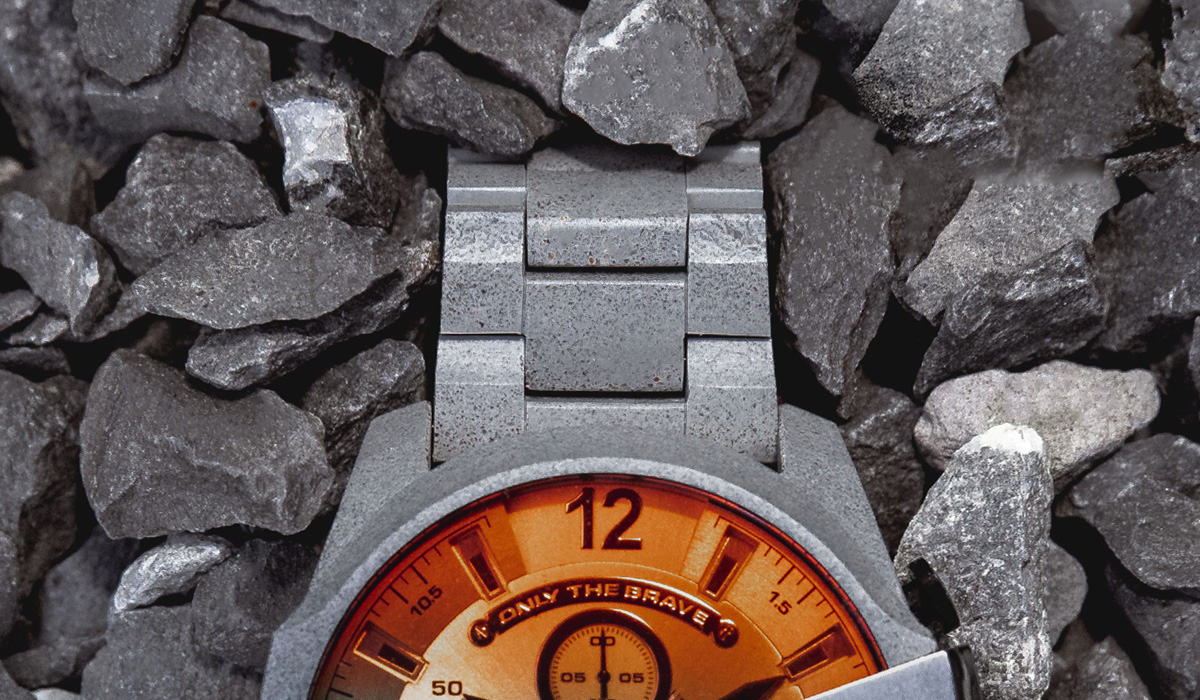 ---
There's more to come.
While the Mega Chief Concrete watch is an exclusive, limited edition product (global quantity is less than 1000), have no fear. Riedel and the Diesel design team have already begun inventing new and creative ways to continue working with this popular material – drawing inspiration from Diesel's rich heritage and notable street influence to create the perfect blend. Keep your eyes peeled for more!
To learn more about Diesel's new Mega Chief Concrete, visit Hypebeast →