We're proud of our employees who relentlessly work to help our world thrive. This special series highlights how our people work to do good, in their job and for the world.
---
At the end of the day, whether he's leading our operations management team or tackling challenges big and small in our distribution center, Dale Mize is a solutions guy. So when he noticed a large amount of materials that was going to go to waste, he refused to let it happen.
We talked with Dale about how he's always on the lookout for opportunities to do sustainable good.
---
Describe the opportunity you discovered to do more sustainable good:
We needed to dispose of some old fixtures and packaging, and typically they would have been sent to a landfill. This didn't seem right, so I started asking questions. I knew there had to be a better solution and became determined to find a new home for these items. After reaching out to several organizations, we found a place that would put all of it to use in a helpful way.
---
In this gallery: Dwell With Dignity domestic and corporate locations outfitted with wire baskets, chairs and other fixtures donated by Fossil Group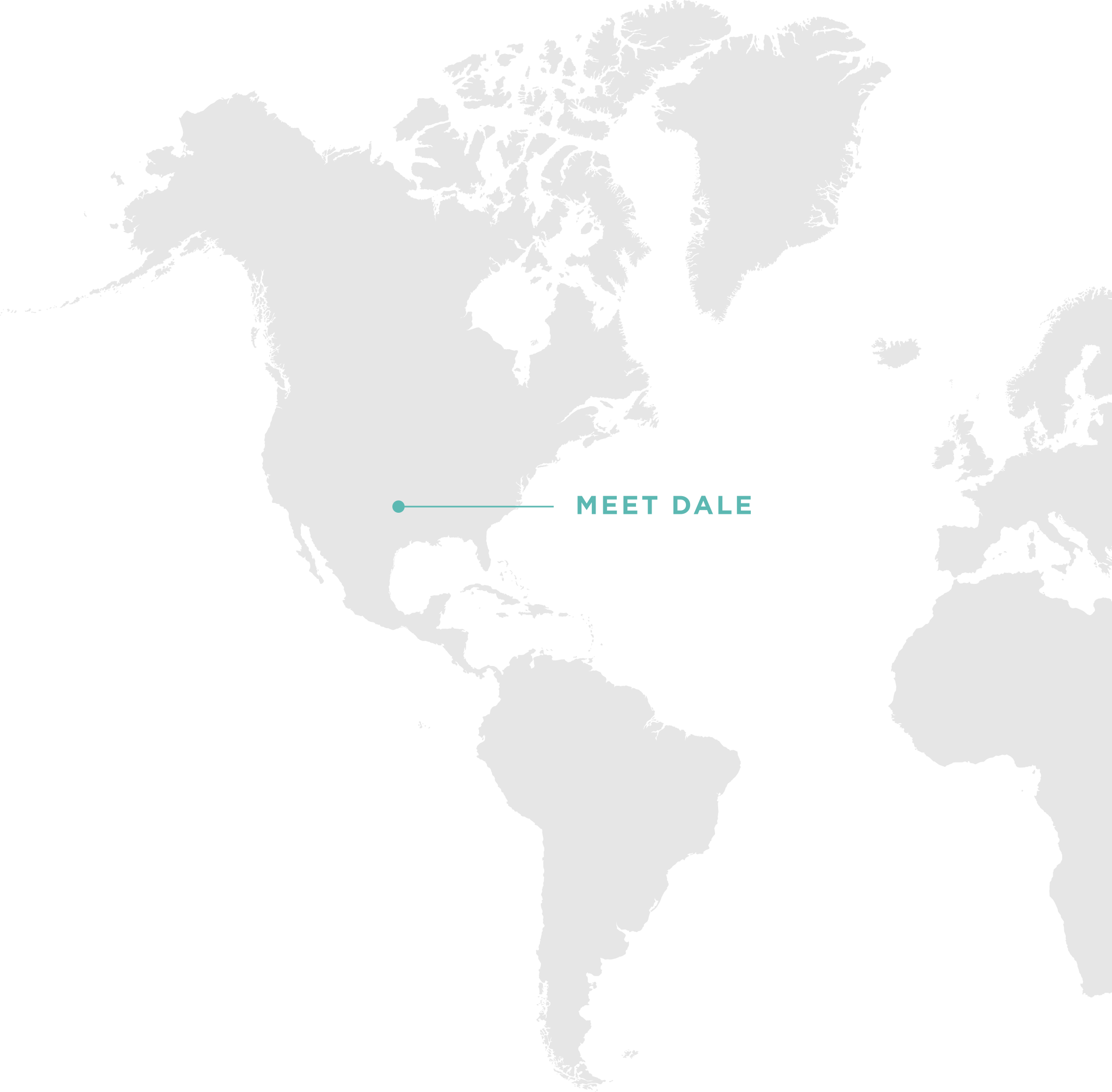 How did Fossil Group support you in improving your business practices?
Fossil Group pointed me in the right direction for a solution, providing contact information for people and companies that may be able to help. They believed in what I believed in, and it was definitely a group effort.
We are working hard to make progress, and it's exciting that we still have so many opportunities to be more sustainable in what we do, whether it's in product or packaging. Everyone is on the same page and working together to make things happen.
We have a great team here at Fossil, and I know we'll continue to make the world better together.
---
Can you share any of the impact your efforts have had?
As we looked for ways to repurpose leather, we discovered organizations that would help us upcycle the product in a game-changing way.
We've also made sizable donations to organizations like Dwell With Dignity and Habitat For Humanity—everything from wire baskets, vintage trucks, wooden stools, tables, you name it. So far, we've recycled 507,698 units of fixtures, packaging, displays and promotional items and this is only the beginning.
---
Total number of items Dale facilitated recycling in the last year
Fossil Group is on a mission to make an impact—to put in more than we take out. Thanks to people like Dale, we are helping our world thrive. Click here to learn more about what our employees are doing to create positive change.
---