A lack of awareness around women's health and preventative care is a major problem in developing countries, and HERproject is changing that, one working woman at a time.
Big believers in workplace empowerment and gender equality everywhere, BSR (a global nonprofit business network and consultancy dedicated to sustainability) saw an opportunity to make a difference and created HERproject. Through workplace-based programs, this collaborative effort helps low-income women in global supply chains live healthier and reach their full potential.
So far, more than 250,000 women in more than 420 factories and farms know more about topics like women's health, nutrition and family planning. And at least 80% of these women are passing on what they learn to their families and friends.
We love an innovative approach with exponential impact, so we launched our partnership with HERproject in 2014. Currently, five factories from our manufacturing partner base (4 in China, 1 in India) are directly connected to HERproject programs. The result: lower turnover, better nutrition and more health awareness.
Workers' Health Awareness
Check out how HERproject programs have impacted awareness on important health issues across factories. (Click on each graph to see details.)
---
Straight From The Factory
We spoke with a few Peer Health Educators from one of the China factories where HERproject was implemented in 2014 to see how they were positively impacted. Peer educators are selected by management to be trained on health topics and are then responsible for passing on the knowledge to the rest of the workforce. The peer education model ensures that the training activities continue far beyond the duration of the program—and it's another opportunity for greater empowerment and confidence.
---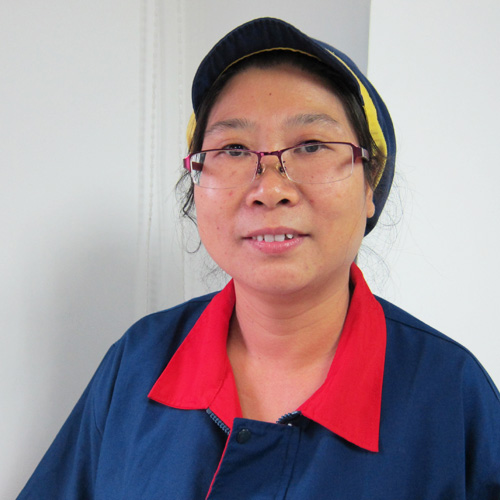 Meet Li Fang
Zhang Li Fang has been working in the factory's quality control department since 1997. When HERproject started in 2014, it was the first time she started focusing on her health.
"I used to be less concerned with my health. After participating in HERproject, I have a better understanding of the female reproductive structure, and I am more informed about the prevention and proper treatment of common gynecological diseases."
And the whole team is better off:
"Our female workers have become closer through peer health sharing. We all really appreciate that the factory organized this program."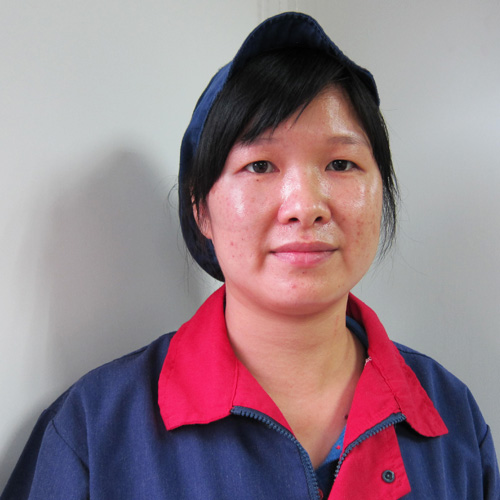 Meet Yue Lan
A factory employee since 2009, Nong Yue Lan is taking her health knowledge and passing it on beyond the factory walls.
"Since going through an operation a few years back, I have become very conscious of my health. HERhealth training taught me more about different diseases that can happen to women. Since then, I have been urging my family and friends to go for body checks and to download the program's mobile app so we can learn together."
Meet Cheng Juan
Zhang Cheng Juan, a factory worker since 2010, is getting more out of her job with the new leadership skills she picked up from HERproject.
"As a Peer Health Educator, I have grown to be more confident when speaking to my teammates. I've also had a chance to communicate more with people from other departments."
She feels empowered to make a difference at home, too:
"The health knowledge is useful for my family as well. My mother is going through menopause, and I've been able to pass on helpful information."
Fossil Group is committed to helping the world thrive and empowering women around the globe. Click here to learn more about our initiatives to help create greater opportunity for all.
---