What initially started as an opportunity for Fossil Group employees to showcase their creative talent and support a community partner, has now evolved into a highly anticipated art auction and collaborative community project.
Fossil Group recently hosted its seventh annual Works of HeART auction, raising $22,000 benefitting the Creative Solutions program at Big Thought—a Dallas-based nonprofit committed to closing the opportunity gap by sparking creativity and strengthening social-emotional skills. Creative Solutions is an arts-as-workforce intervention program for adjudicated and marginalized youth.
---
The 2019 exhibition featured more than 70 original employee-created artworks and specially curated works from teen artists from Big Thought's Creative Solutions and Artivism (Art as Activism) programs. In addition to paintings, woven textiles and a 3D-printed sculpture, Fossil auctioned off totes from repurposed leather created by Fossil's product design team.
---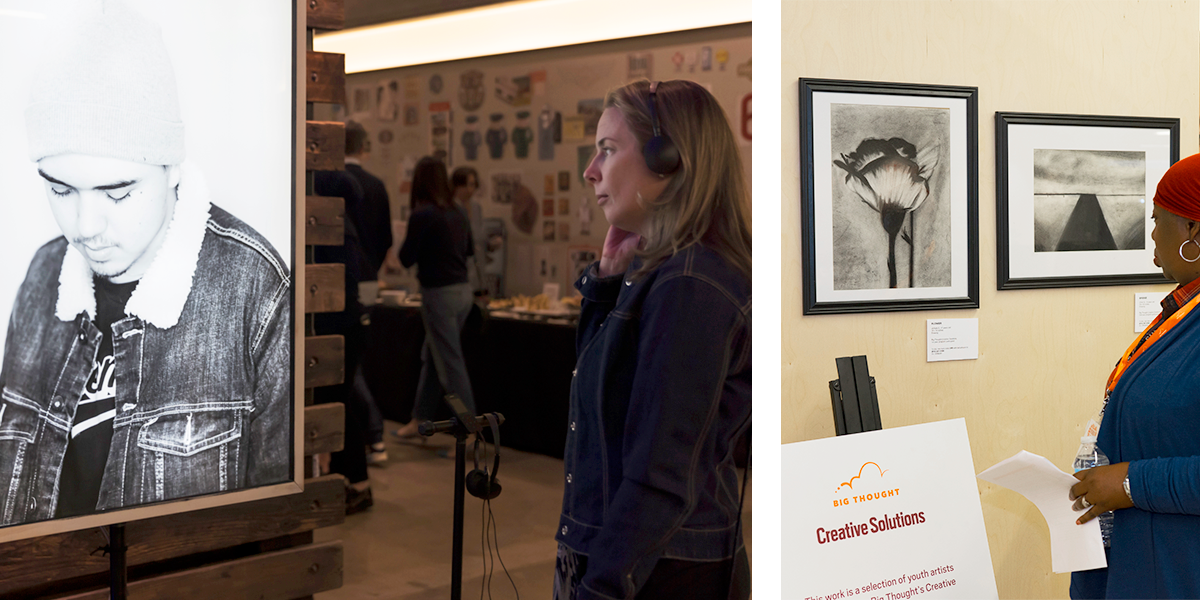 A partner in Fossil Foundation's mission to champion the power of underserved youth, Big Thought equips students with the skills and tools they need to imagine and create their best lives and a better world. For more information on the organization and their community partnership programs, visit their www.bigthought.org.
---