Happy Earth Day (and Month), to all! While everyday is an opportunity to focus on our planet, let each take a moment today to make time to reflect on our collective progress towards positive change and all do some good on our own.
The world and fashion industry are at a pivotal moment, and there has never been a greater need to protect our world's natural resources. For us, this means addressing complex challenges in our supply chain and exploring more sustainable ways to make beautiful, long-lasting products. We aren't just talking about joining a movement toward responsible practices, we are taking action to drive the movement by working toward creating a net positive impact, through our Pro-Planet criteria that guides our commitment to design for the planet and its future.
Introducing: The Kier Tote
Today, we are inspired by new innovations bringing our products to life and are excited to announce that earlier this month, Fossil launched the Kier Cactus Leather Totes, a collection made of innovative vegan leather with organically grown cactus leaves. This pro-planet material, once harvested, is dried in the sun for 3-6 days which is an energy-efficient processing technique. Each cactus trunk is left intact to enable repeat harvesting.  Check out the new Kier Collection and learn more at Fossil.com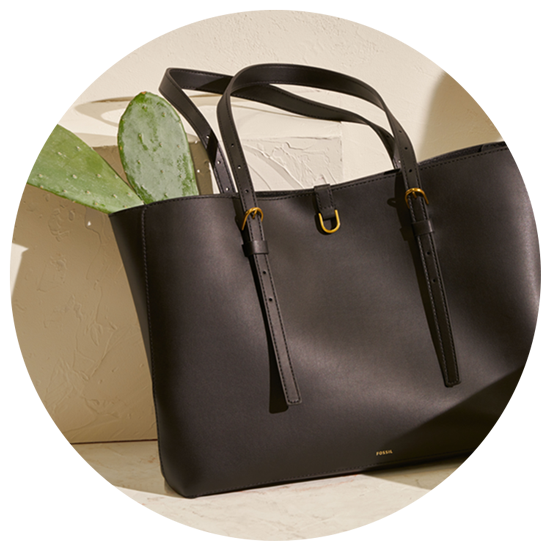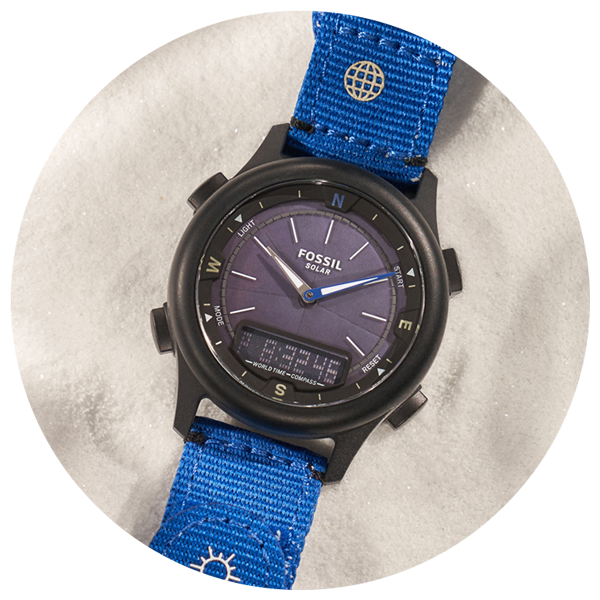 The World Timer
In addition to the Kier Cactus Leather totes, Fossil has launched its second version of its limited-edition Solar Watch – the World Timer. This limited-edition watch houses a solar power movement with a rechargeable battery that reaches a full charge after eight hours in the sun and will retain charge for up to three months! Also, the 42mm watch case is made with bio-based castor oil while the rPet strap is made from post-consumer plastic bottles. See it now at Fossil.com.
Aaren Naturals
Skagen is also proud to announce its latest collection of environmentally sustainable watches — Aaren Naturals. Launching on Skagen's bestselling Aaren watch platform, each timepiece's case and strap feature pro-planet materials, including stainless steel with recycled content and leather alternatives made with mulberry bark, cork and apple*. Check out the new Aaren Naturals collection on Skagen.com!