We are proud of our strong company culture rooted in collaboration and innovation. This special series highlights the creativity of our employees on and off the clock.
Francesco Pagano. EMEA Portfolio Marketing Brand Manager. Entrepreneur and Co-Creator of italytime.
During the day, Italy-native Francesco works on the Portfolio Brand team as a Brand Manager. In his free time, Francesco is a strategist and integral part of italytime, an international not-for-profit project and theater that he co-created with a friend in 2013. Based in New York City, italytime gives artists the chance to recreate and reinvent Italian arts, design and culture.
We asked Francesco a few questions to get to know him and his Creative Class persona a little better.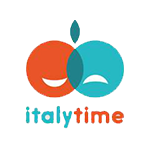 How did you get started with italytime and what inspired you?
It all started with a simple idea and got more and more real along the way thanks to hard work and passion.
We noticed that kids were able to learn a foreign language (or actually anything you put in front of them) much faster when they were performing and not being forced into a routine or limited to a desk. Moreover, not only were they learning faster, they were also more social, more pro-active and just happier! From there the idea of a 'house,' or better, a platform, for different kinds of Italian language and theater programs was sparked.
Keeping with our roots, everything is focused on Italian inspiration, as we are all Italian or Italy lovers on the Board.
Once we started planning and looking, my partner, Vittorio Capotorto, and I found a theater that we knew would be a great fit to allow new artists, writers and performers to showcase their work. Our goal was, and still is, to support new voices and give them visibility right at the center of the world, NYC.
Shortly after inception, our platform, which was initially called italytheater, was changed to italytime. I love the word time as it's the most precious asset that we have. We made this change to broaden the program so it wasn't just another theater in town, but a space for unique workshops, exhibitions and innovation, or even just a place to hangout and cultivate one's love for Italian culture.
---
Theater is a fantastic liberator of the unknown potential that we all have.Mr. WordPress
---
How does your Creative Class role align with (and complement) what you do for your day job?
My role for italytime goes hand in hand with my day job: I define the strategy, reach out to potential partners and sponsors, and of course, take care of marketing. It's definitely more than a hobby, but it's a lot of fun. I have found that theater is very useful for business as it fuels passion and it boosts lateral thinking, creativity and resilience. Theater is a fantastic liberator of the unknown potential that we all have.
—
What are some successes you've had with your Creative Class project?
First of all, we have had as many failures as successes, especially at the very beginning. However, we always learn from our misses and move forward. The idea is too strong to fail in the long run.
Looking back, we have done a lot in a year and a half. The peak has been the production of our first theater show, Born Liars, which went live in May 2014 at the Abingdon Theater, off-Broadway in Manhattan (we did 18 shows). The overall gig was cash neutral, but most of the young actors and the writer went on to do TV series, commercials and other shows. I love knowing that Born Liars was the springboard to new successes for them and for us as well. Although, to me, the real success of this organization is what we get back from all the kids that attend our workshops. All I have to do is take a look at some of their faces to know true success.
---
How do you balance your Creative Class project and your career?
There really is no need for a balance—work is an important part of my life and so are my hobbies and passions. They all live together. The tension between these worlds is actually a good thing, it stimulates new ideas and forces me to change.
—
What is your dream of where this could go? Any plans to expand?
The most interesting piece to come will be when we create the online version of the platform, which I would like to consider a competitor of the real theater. Offline and online will compete, then feed each other, then clash again in a continuously virtuous circle. Online is probably the fastest learning tool that we have, before providing unique offline experiences. Someday, live shows will become the ultimate, niche luxury in a mobile world.
—
When you were a child, did you know what you wanted to do? What were other aspirations you had growing up?
I had so many! I wanted to be a chef, a journalist, a professor and, of course, a soccer player. I ended up with marketing, which is better than a real desk job!
—
To find out more about italytime and see Francesco and his partners' latest news, check out the website or facebook page. italytime is also on Youtube, if you want to see them in action!
---