We are proud of our strong company culture rooted in collaboration and innovation. This special series highlights the creativity of our employees on and off the clock.
Caroline Imschoot. Fossil Store Manager. Jewelry Designer.
When she's not leading her team as Retail Concession Store Manager for Fossil Group, Caroline Imschoot can be found creating distinctive works of art as a jewelry designer. We asked Caroline a few questions to get to know her a little better.
—
What is your Creative Class hobby or business?
I design and create distinctive jewels with precious metals.
—
How did you get started and what was your original inspiration?
I have always had an affinity for design, and have been creating since the age of 15. I draw my inspiration from various elements that come from nature, including trees, bodies of water and animals.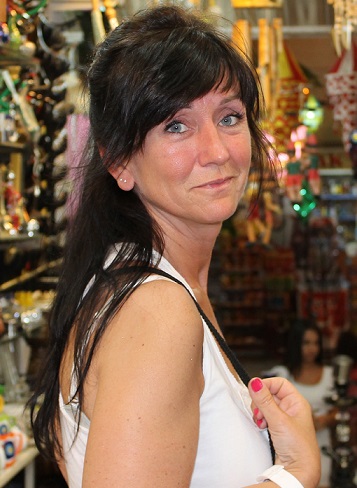 What are some of your tips/techniques?
I love encouraging others to try their hand at designing jewelry. Anyone who has a creative eye can learn this hobby!
—
What do you do at Fossil and what makes your job unique?
I am a store manager for Fossil brand. I currently manage three shops in retail concession, alongside a team of three ladies in Gent, Brugge and Oostende. I am responsible for maintaining our watch and jewelry collections, and I am also accountable for my team's daily sales efforts. The people that I get to work with (as well as our customers) make my job special and unique.
—
How does your Creative Class skill set align with what you do for your day job?
I have always had a passion for watches and jewels, so being able to work at Fossil during the day and then design distinctive pieces after hours aligns perfectly with my creative skill set. The same creative thinking approach that I use in my hobby is also what helps me to succeed in my day job.
---
My hope is that if I can share my passion with others,
I can inspire at least one person to live out their dream.
---
How do you balance your Creative Class persona and your main career?
I find that designing and creating jewelry helps me to clear my headspace and relaxes me so that I can manage my stores effectively.
—
What is your dream of where this could lead?
My hope is that if I can share my passion with others,
I can inspire at least one person to live out their dream.
---