Dennis Horng, the Creative Director of Fossil Men's Leathers, is not only known around the office for his creative product designs (and love of the denim shirt), but also as a mentor who makes time for good by supporting the people around him.
---
Dennis is a believer that inclusivity at work translates to inclusivity in design. When asked about the greatest achievement of his career, Dennis cites Fossil Group for allowing him to effectively lead and inspire a broad range of people and personalities. "For me, it's about seeing individuals and teams I've worked with achieve success," he said. "That's what I find truly rewarding as a leader."
---
Tell us a little bit about your Fossil Group professional journey.
A lot of people don't know this, but I started my career at Fossil as a lead for the men's clothing design team, then developed the creative for the launch of Watch Station. After a few years, my career took me in a different direction. But when I had the chance to return, I didn't hesitate! I eventually came back as the Creative Director of Fossil Men's Leathers. Part of why I love working here is because I can be authentic to myself—you don't have to have one specific leadership style to be successful. Fossil values individuality and how people can contribute in different ways. That makes us, as a company, that much stronger.
---
What are some of the ways in which you develop your team's potential?
---
I work to bring out the best in my team members in a number of ways. I encourage them to get involved in the design community by hosting quarterly team outings. I believe that exposure to leadership opportunities allows for greater growth development, so I invite team members to participate in presentations and special projects as often as possible. I essentially provide a platform whenever I can that will allow them to freely express their thoughts, voice and creativity.
---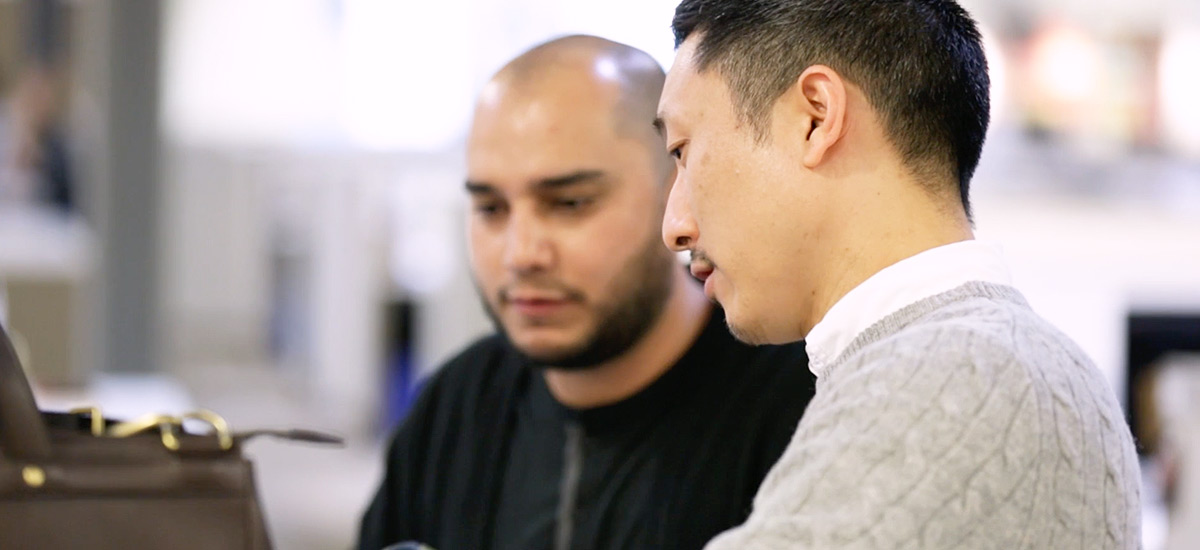 What advice do you have for those wanting to become a mentor to others?
---
Recognize that a mentee provides you another lens with which to see the world. Being a mentor is an incredible experience, both to help someone grow, and to learn and develop yourself. I didn't have a mentor earlier in my career, and realize now how important it is. This is why I'm very passionate about helping others who are at different stages of their journey.
---
What do you think makes Fossil Group unique?
---
The people and culture. It's very welcoming and supportive. I've worked at some well-known retail companies throughout my career and Fossil has remained the stand out. It became the benchmark as to what I would expect from a company. I believe you are truly appreciated as an individual and for what you bring to the table because of your different experiences and voice. The appreciation of that diversity is amazing.
---
What's the best advice you've been given at Fossil?
---
When it comes to understanding current design and style, the best advice I've received is listen to every person in the room. For my professional career, I've been more influenced by the actions of others than by their words. During moments of disruption, uneasiness or struggle, I've always had someone to provide me a calm space and perspective. I want to be that person for my team.
"I've always had someone to provide me a calm space and perspective. I want to be that person for my team."
---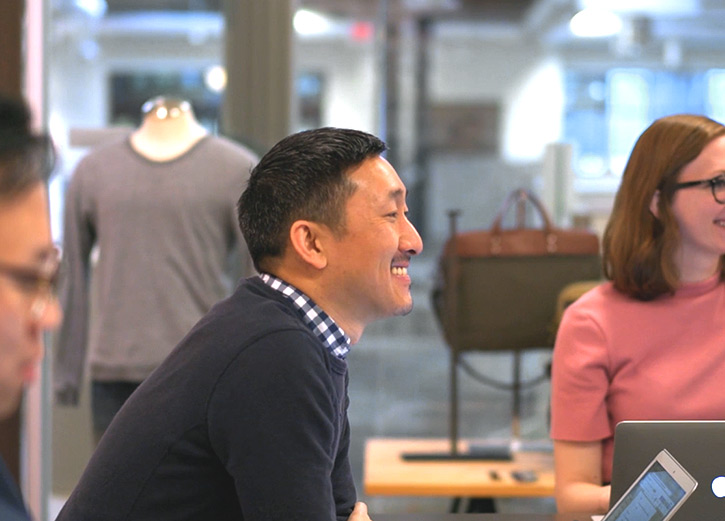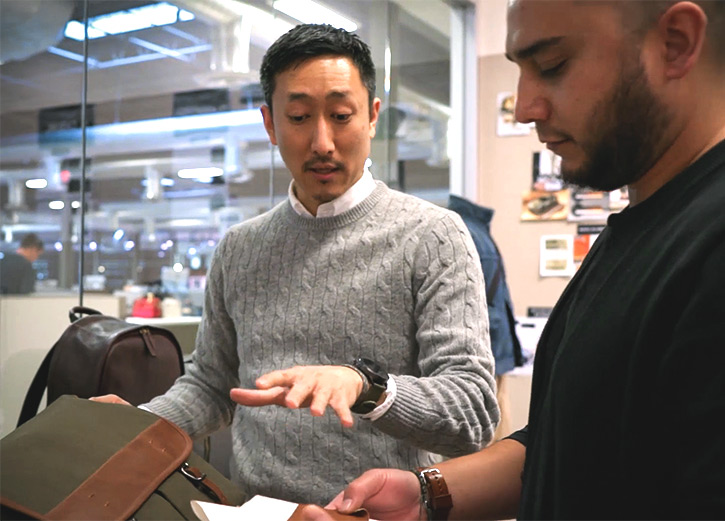 How does Fossil Group support you in making time for good?
---
It's honestly just ingrained in the culture. In addition to Fossil Group's global sustainability efforts the company offers volunteer events both in and outside of the office, which allows us to create change in our community. The fact that Fossil gives us the time to do that is really special.
---