We're here to create the biggest impact we can, in the way only we can.
We're harnessing the strength of our over 10,000 global employees to make the world better. This means bringing our one-of-a-kind mix of passion, skills and experience into play to create the kind of lasting change only we can make.
Discover how we're approaching our work in the framework below:
Fossil Group Sustainability
"Our people speak up, stand up and show up for the things they care about. They're committed to making an impact—and this is only the beginning."
—Janiece Evans-Page
Head of Global Philanthropy and Sustainability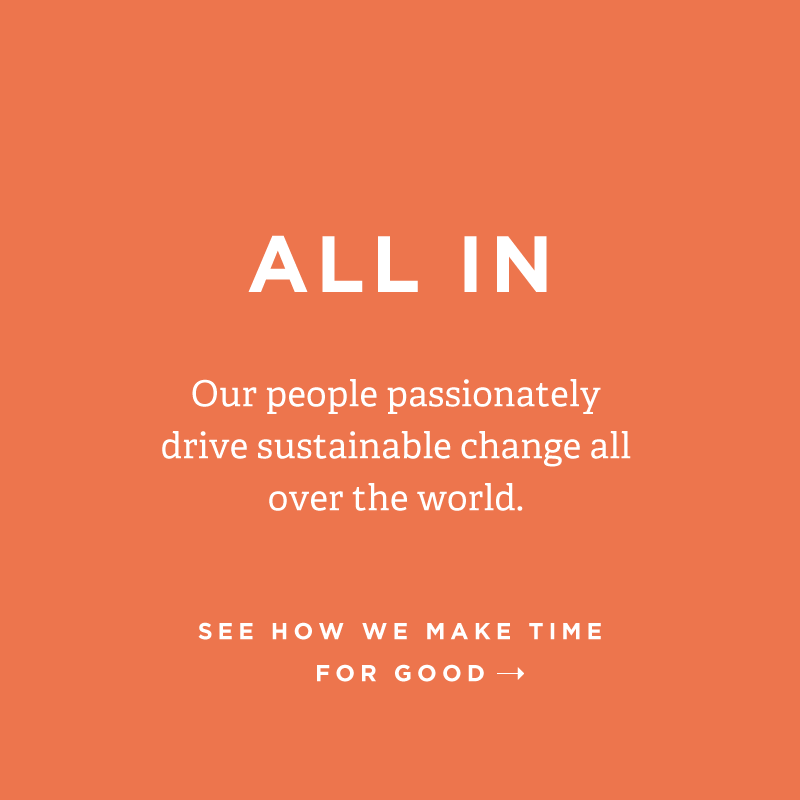 we're on a journey
We're never going to be perfect, but we'll be upfront and honest about how we do business.
We're Inclusive
We're committed to inclusive business practices—ensuring our global operations make a positive impact on people, communities,
and the environment.
We're Engaged
Our employees champion our sustainability efforts worldwide and drive us to make lasting positive change.
Help Us Do Better
We want to hear from you. Whether it's a new idea or constructive feedback, let us know.
Send Us a Note